100% Extra Virgin Olive Oil

Biodegradable Printing

Made in Australia

Naturally Produced

Recycled Packaging

Vegan Friendly
Main Ridge Olive Company has been a project fuelled by a love of excellent produce and passion to master the art of growing, harvesting and cold pressing olives.
There's olives. And then there's olivveesss.
Learn a little bit about why we're great, and why you should care with our sweet facts.
Cold Extracted
Our Extra Virgin Olive Oil is cold extracted under 27 degrees.
Good for the Soul & the Planet
We manage all our groves organically, absolutely no pesticides here.
Picking & Pressing
All our olives are pressed within 6 hours of harvesting to ensure the health benefits are maintained.
Traditional Methods
Our olives are naturally salt-brined over an 18-24 month period using traditional fermenting techniques. This helps our olives maintain their natural crunch and firm texture.
Approximately 5,000 olives make up 1 bottle of 700ml EVOO

Free Shipping Over $100

Olives are fruits

Our olives are pressed within 6 hours of harvesting

Our smoke point exceeds 200 degrees celsius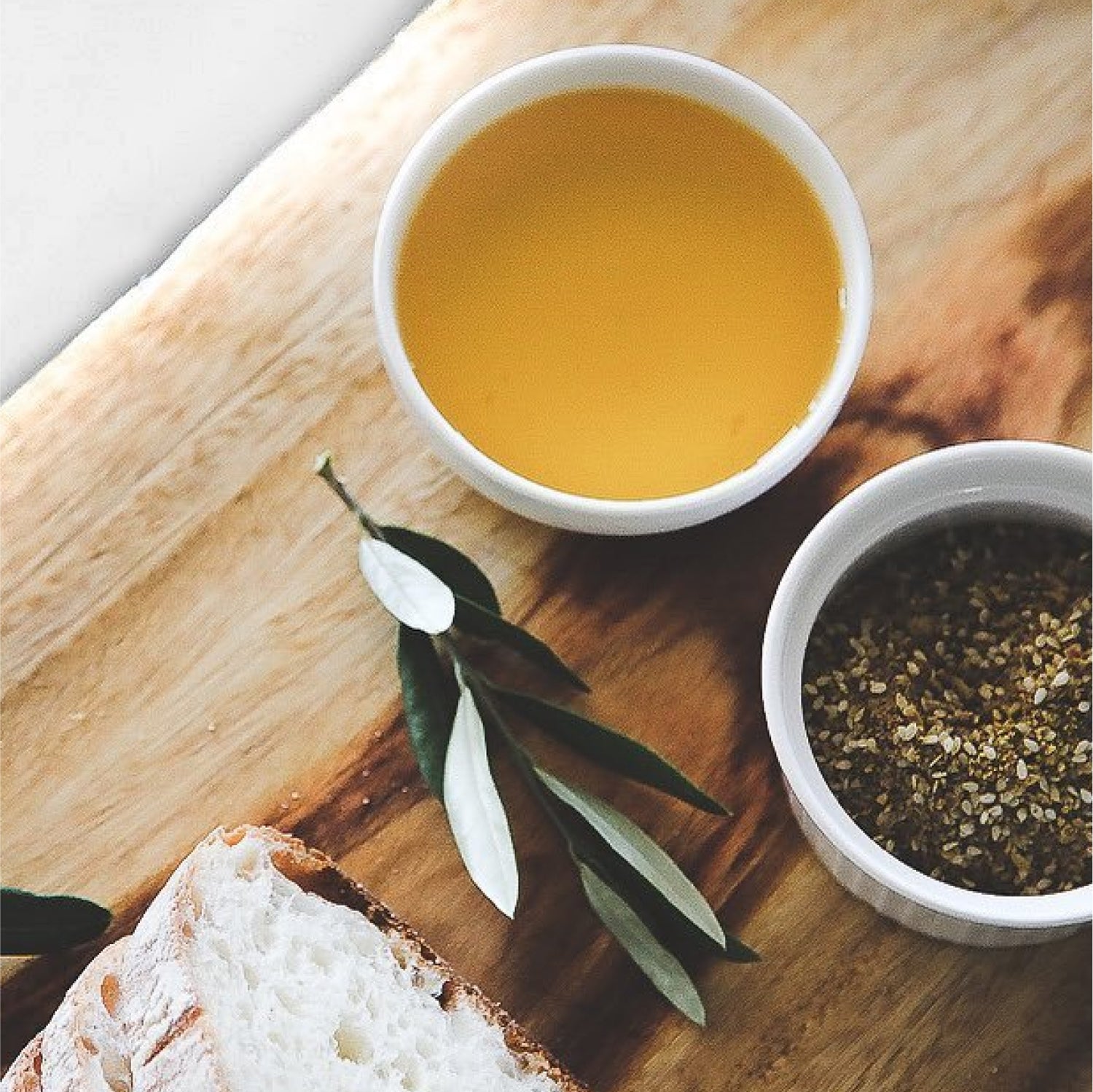 Did you know?
Extra Virgin Olive Oil is rich in plant compounds called polyphenols which have effective antiox­idant properties!
Learn More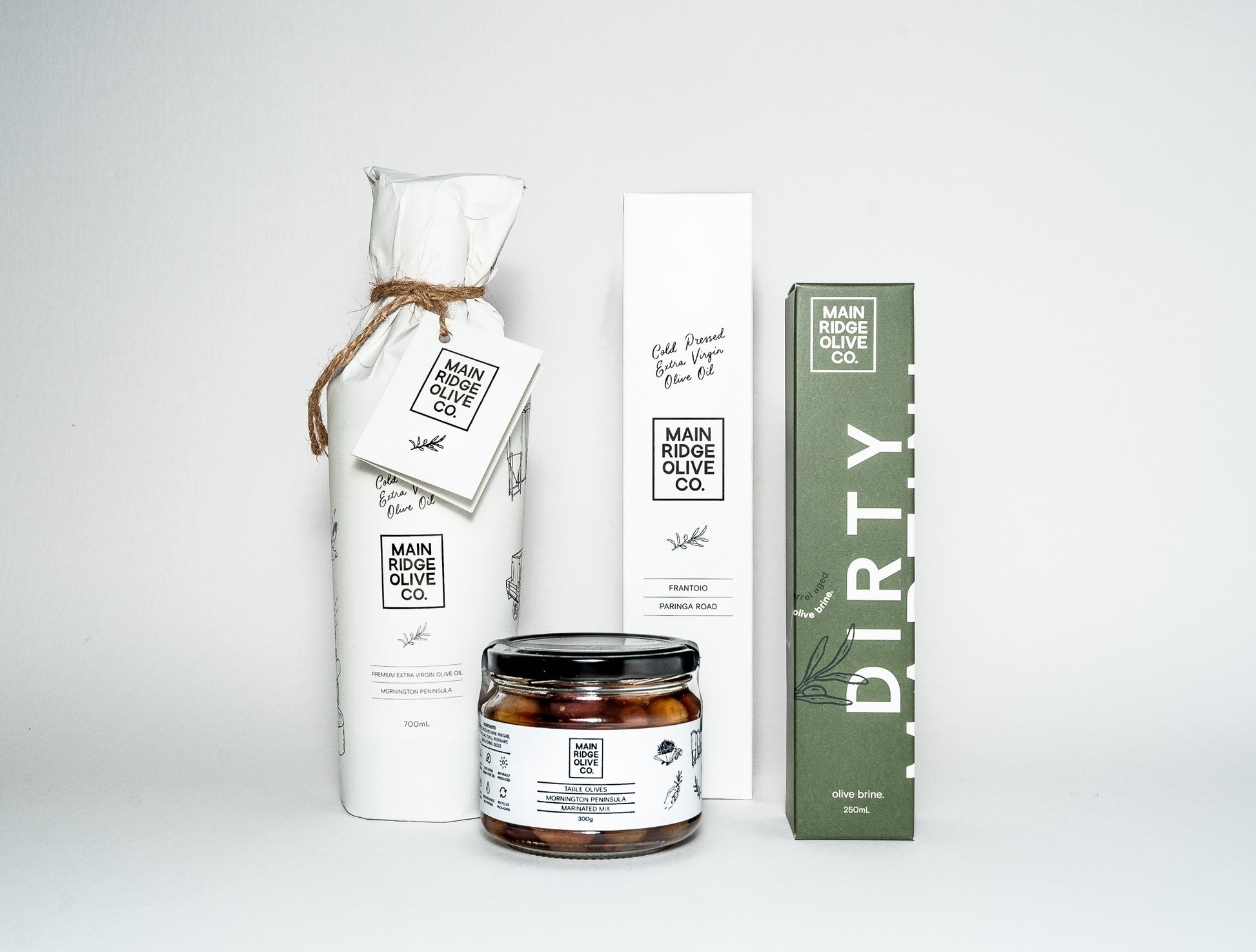 Pantry Bundle
Regular price
Sale price
$92.00 AUD
Unit price
per
Sale
Sold out
Share
View full details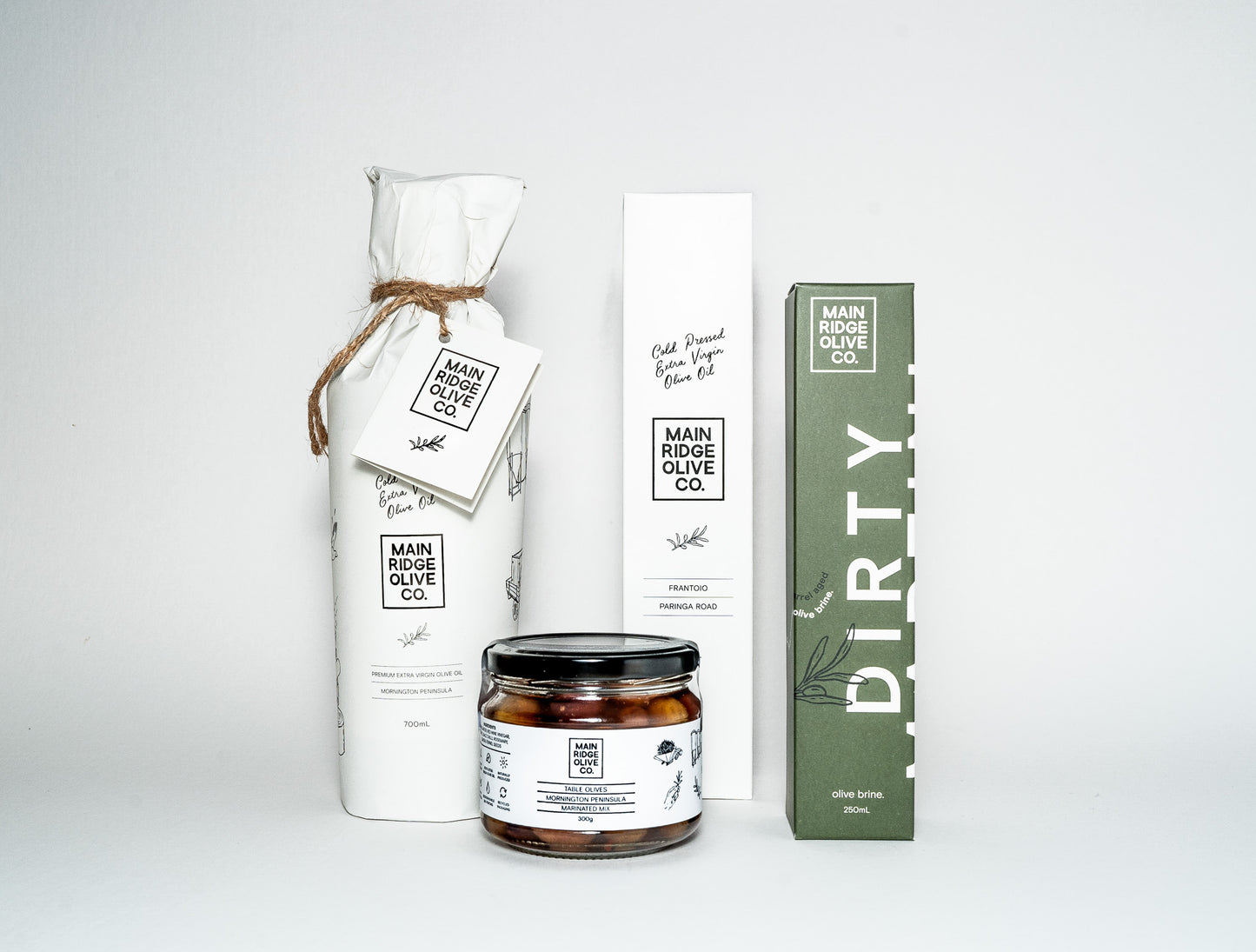 Snake oil? No way. Extra virgin please!
Taste the produce from some of the Mornington Peninsula's sweetest spots such as Main Ridge, Red Hill, Rye and Flinders, bringing together a wealth of oil varietal and olive mixes each year.
Best sellers and our favourites. Grown, harvested and loved.
Regular price

Sale price

$42.00 AUD

Unit price

per

Regular price

Sale price

$15.00 AUD

Unit price

per

Regular price

Sale price

$22.00 AUD

Unit price

per
FAQ
How long does the product last?

We recommend consuming our EVOO within 2 years of harvesting. The sooner the better.
Where do I store my EVOO?

EVOO keeps best when stored
outside of direct sunlight.
Can I cook with EVOO?

Of course! Our EVOO has a
high smoke point, often exceeding 200 degrees Celsius, meaning it's uses are extensive and a great healthy alternative to frying with unhealthy alternative oils.
What is the difference between olive oil and extra virgin olive oil?

Unlike olive oil, EVOO has
considerable processing laws in Australia. In order to legally sell a bottle labelled EVOO, there must be no chemicals used during processing and there are strict guidelines as to the temperature the oil can be extracted at. Due to these laws, olive oil producers will often take the pommus (by-product of EVOO) and heavily process it to strip as much remaining oil as possible - unfortunately, by this stage all the goodness has gone.
What are the main differences between EVOO and vegetable oil?

Vegetable oil is a bit of a myth.. In fact there are no vegetables used in the process of making vegetable oil, rather canola, soybeans, cotton seeds, sunflower seeds.. The list goes on. Unlike EVOO, vegetable oil is highly processed and uses both heat and chemical extraction, meaning the end product lacks all the goodness you are served in a bottle of EVOO.